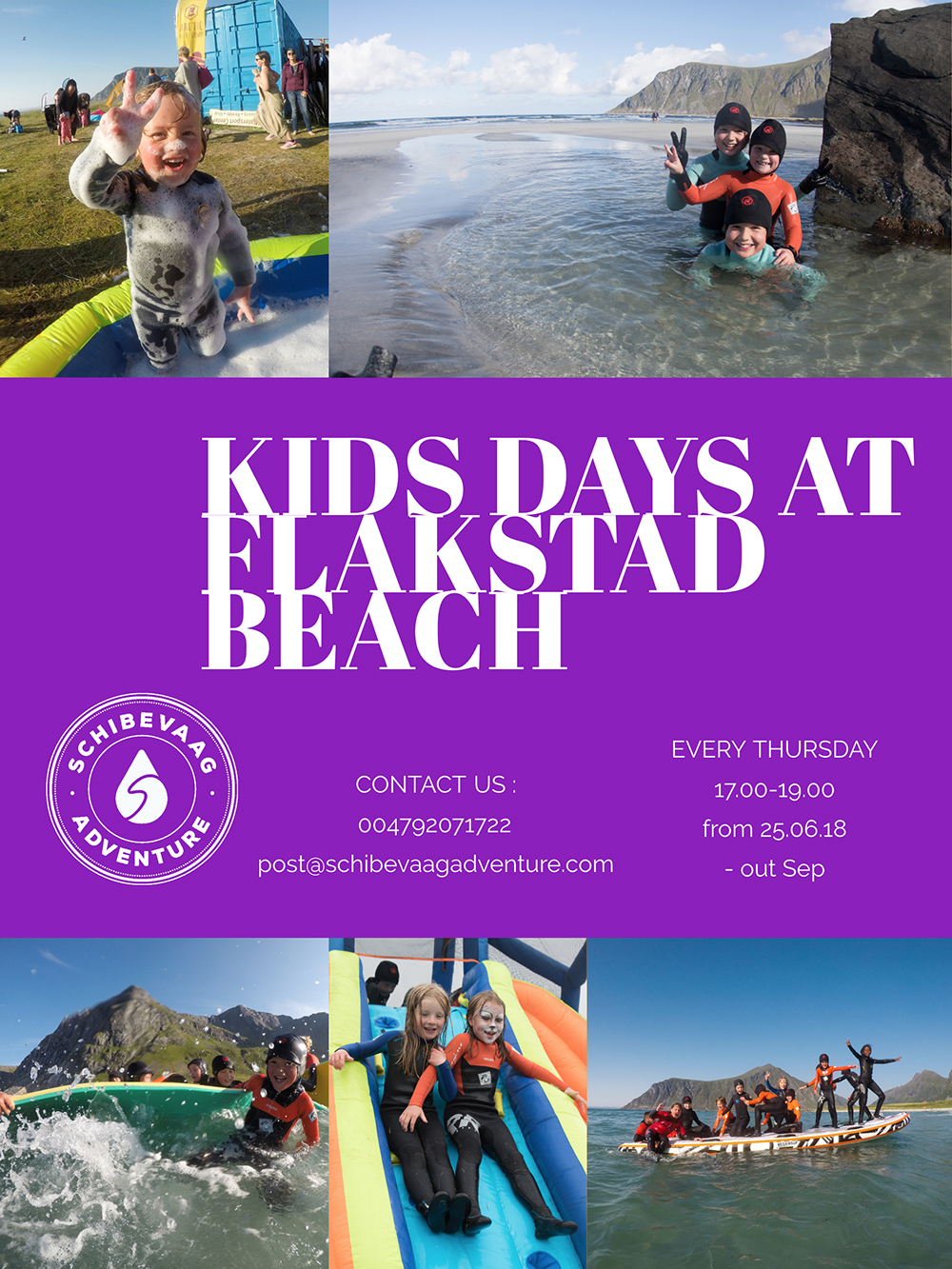 Every Thursday from 20 June to 5.sep.
Kids days at the beach at Schibevaag adventure Flakstad .
Time 17.00 -19.00
Price 299 kr pr kid.
parents can enter with a price of 100 kr .
We are testing out different kinds of sport in the water. What we are doing depends of the conditions.
Some of the activities are sup, surf, fun games, biggie, slide, barbecue and much more fun.
Send us an email to sign up.
If you can't come to this days we always are happy to help your kids or you family in the water.

Bring a Towel, wool clothing and a big smile.